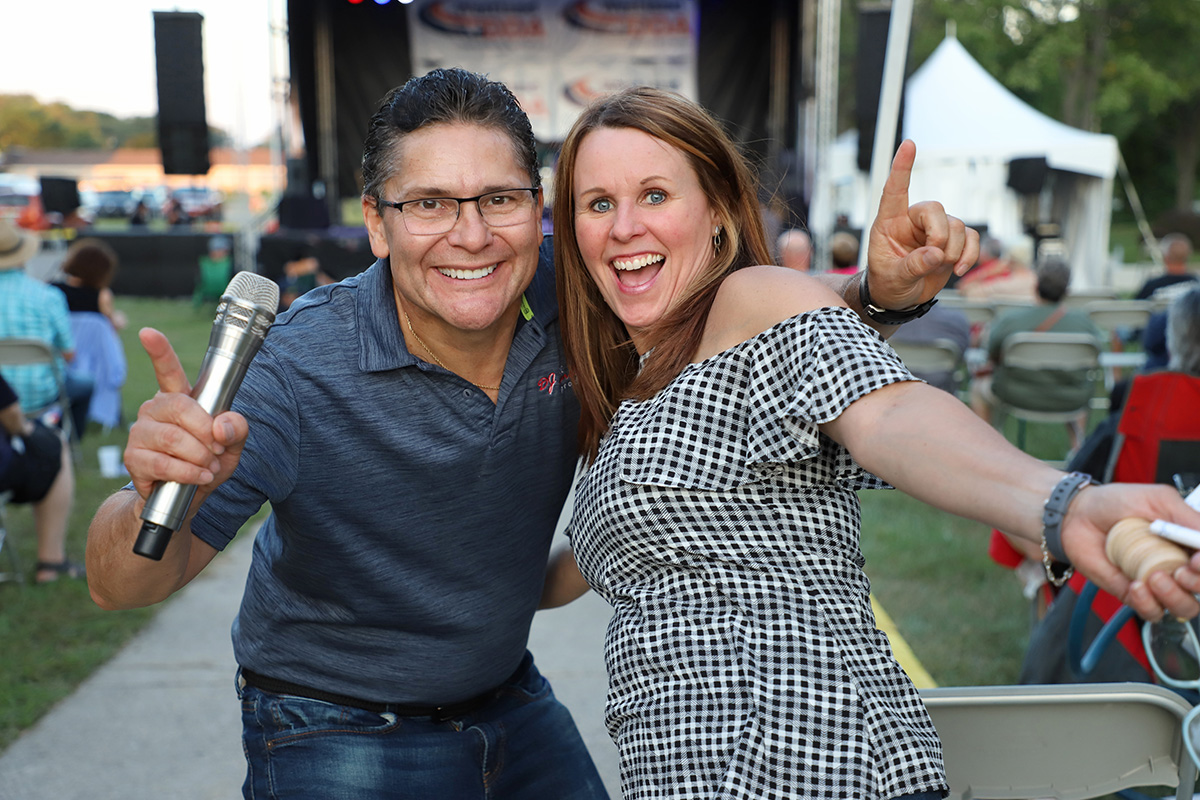 A Passion for music & Announcing.
Ralph's DJ experience began at Skateland West in Westland, Michigan during his high school days.  A friend convinced him afterwards to take his DJ experience and pursue special events.  Although it was a side job for many years, Ralph always went above and beyond at every event, exceeding his customers' expectations.  Kim married into the business in 1995 and that's when their husband and wife experience went from a part-time occupation to full-time employment.  
For many years they would DJ events separately.  In recent years, they joined forces and their expertise so they could offer their clients what most DJ companies don't…TWO DJs at a reasonable price.  The benefits of two DJs at your event are numerous, and the peace of mind is priceless.  And what better duo for a wedding, than a married couple!
Ralph and Kim are staples in the Westland community.  They are the emcees each year for the Blues, Brews & BBQ and the Holiday Taste Fest, and they perform at many community events at the Jefferson Barnes Vitality Center.  The number of weddings they have been apart of over the years numbers in the thousands!  They love what they do…and it shows!!
RC DJ and Video Productions, Inc.